In this section:
For older people, human contact and face-to-face communication are often highly valued.
There are other barriers to accessibility not related to skills, including: affordability; perceptions of safety; and concerns about private information being compromised online.
For some, declining hearing and vision could make certain forms of communication difficult. Sometimes a health event or injury may affect an older person's speech, but in no way affect their ability to think clearly.
Appropriate communication channels
Listening to telephone options and then needing to make a correct choice to access a service may be off-putting or confusing.
Consider older people who do not use technology or who don't have access to a reliable service. Some older people do not use email.
For some, declining hearing and vision make some forms of written and spoken communication difficult, especially with forms that are complex or presented in a font that is too small.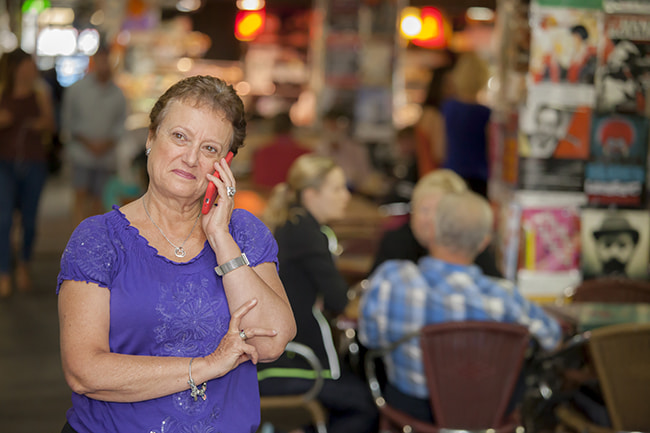 Physical environment
The physical environment plays a big part in whether older people perceive services as safe and accessible.
Waiting areas, service sites and associated facilities such as cafes, toilets and parking, all play a role in whether or not older people choose to, or are able to, use the service.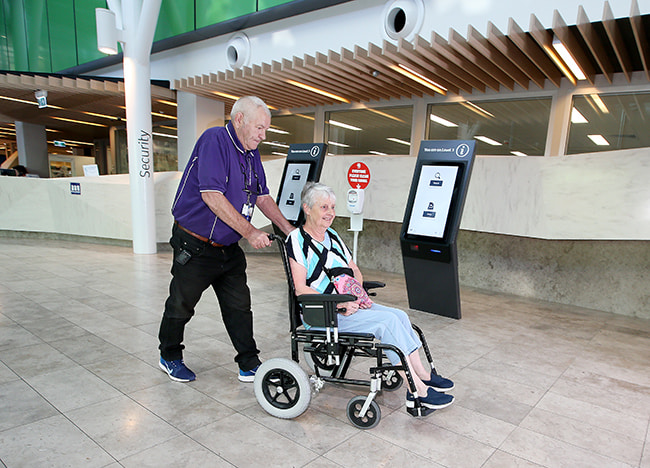 Cognitive impairment
While many older people remain high functioning throughout their life, the proportion of people experiencing some form of cognitive impairment, temporarily or permanently, increases as the population ages. There are many reasons for this, such as illness, injury, medication and dementia.
Some impairment or confusion doesn't mean that all function is lost or that a client's expectations of being treated with care and respect are any different.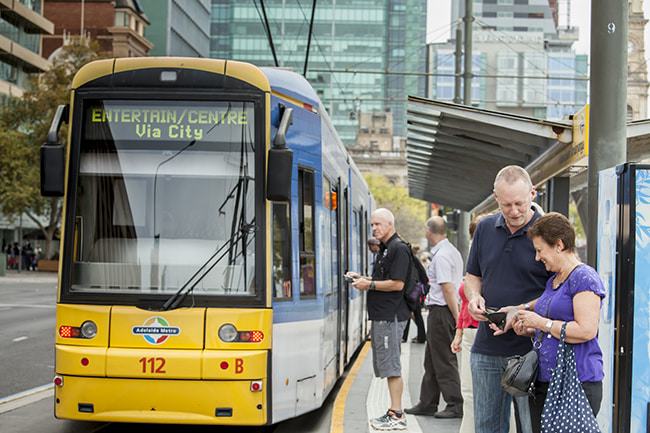 Catering to the accessibility needs of older South Australians
Offer a range of options and platforms including face-to-face or having a person on the phone.
Have communication strategies that include hard copy documents and forms, and human interaction, not only websites or emails.
Keep communications simple and courteous. Be patient and willing to respond to issues that the person may find distracting when using your service.
Co-design physical environments and communication channels with aged and disability access in mind, including:
quiet areas where it's easy to hear;
flat floors and paths (avoiding lips or steps where possible)
grab rails and ramps;
clear signage that allows for line of sight orientation;
large bathrooms with high-contrast design features, distinctive buttons for flushing and signage on the inside of the exit door to differentiate it from a toilet cubicle door;
natural light portals and good lighting (sudden changes in light levels can be confusing);
lower counters for people in wheelchairs; clear signage for entry and exits; and
disability access and parking; wide doorways and easy-to-open doors.
Accessibility in action
Create take-away information in pocket or postcard size and large font for ease of access.
Raise awareness, understanding and recognition of the signs of cognitive impairment through staff training.
Once digital platforms are available, regularly (once or twice a year) ask for feedback on their usability (navigation, readability, usefulness) from your older consumers in a bid to continually improve them and ensure they are fit for purpose.
Tips & tricks
Clearly communicate how customers can access service staff through all relevant mediums up-front. Publish in larger font (at least 12 font, and in high contrast tones).
Make telephone numbers easy to find on websites and in publications.
Include larger keys on phones and keyboards, have volume at a higher level for audio messaging.
Consider how older people who are homeless can access information about the service and how the service can communicate with people who don't have a fixed address or access to a personal phone. Partner with specialist service providers for people experiencing homelessness.
Where possible provide continuity of relationship.
Have a door champion or shop front 'front of house' person who can give directions within a large complex.
A sign-board with clear directions may be less confronting than a security guard.
Offer to contact a family member or trusted person if someone is clearly disoriented and very confused, or call the police if you are unable to call a family or friend.
Test your knowledge on accessibility