In this section:
From the perspective of older people the most important aspect of Age Friendly customer service is courtesy and warm respect.
Respectful communication
Many older South Australians tell us they experience ageism in a variety of forms: not being listened to; feeling 'done to' rather than 'included in'; feeling invisible or being treated like a child; being pigeonholed as 'old'; and feeling disrespected as a result.
Meanwhile, some older people carry the heavy burden of recent and current caring, or grief and its impacts, and this in turn can make certain service interactions painful or stressful.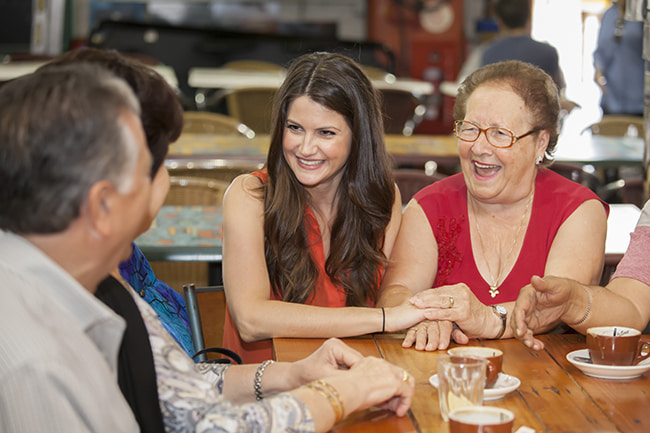 Free from abuse
Customer service staff have an important role to play to ensure that older people's rights are respected and that they have the best possible information and support on which to make decisions.
Older people have the right to make decisions about their lives, finances, where they live, health care, lifestyle and relationships as they wish.
Every year, one in twenty older Australians will experience some form of mistreatment, abuse or neglect by someone known and trusted to them. For every reported case, another five cases remain hidden and unreported.
Elder abuse is any action, or lack of action, deliberate or unintentional, which causes distress, harm, or serious risk of harm, to an older person.
The more frail or vulnerable a person, the more at risk of abuse they are. Elder abuse is one of the least understood but most common forms of abuse in South Australia.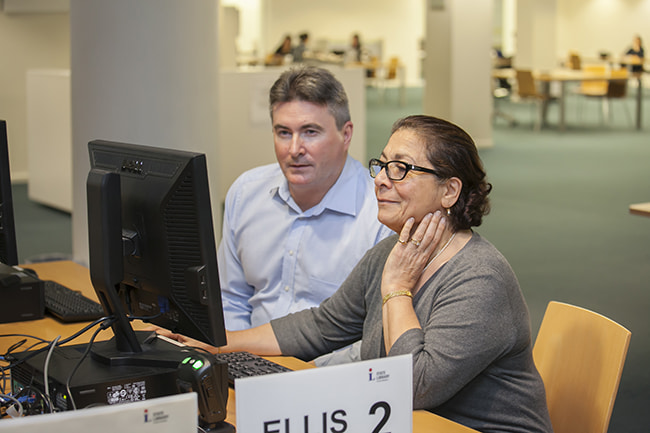 Promoting dignity of older Australians
Avoid assuming anything about someone's circumstance. This is a form of stereotyping.
Recognise the diverse lived experiences of older people when you can.
Avoid defaulting to talking to an older person's companion.
Provide quick and subtle responses to special needs, for example, mobility, cognition and hearing.
Ask permission before touching people.
Display the Stop Elder Abuse campaign posters and materials in your waiting room/foyer.
Dignity in action
Review and become familiar with the South Australian Charter of the Rights and Freedoms of Older People, which can help you to understand the rights of older community members.
Create dedicated areas to ensure privacy when older people are providing their name and personal contact details.
Tips & tricks
Actively listen, acknowledge and reflect back what you are hearing using simple courteous language. Make it clear you have the time.
Avoid intrusive questions - acknowledging individuality and avoiding generalisations is a great start.
Observe, listen and be ready to offer assistance in a courteous manner by being curious first e.g. "Excuse me, I am wondering if there is something I can do to assist you?"
Speak slower and/or louder if required but don't assume reduced hearing equates to reduced cognitive function.
Avoid words and phrases like "invalid pensioner", "love" and "dear", which may appear overly familiar and possibly condescending. Feel free to use "Mrs", "Ms" and "Mr" when addressing someone.
Introduce yourself every time you meet someone and wear a name badge.
Appoint a dignity champion to act as a role model for treating people with deep care and respect. Use this person to influence and inform other staff.
Use eye contact where appropriate and/or go alongside the person so that you can face a document or issue side-by-side.
Elder abuse is a sensitive topic and some people won't want to talk, or may not be able to, at the time. The Stop Elder Abuse campaign wallet card is a simple way to make sure people have information in a discreet form to refer to whenever it is appropriate.
Ensure customer service work spaces have easy access to the wallet card.
If you suspect elder abuse, affirm the rights of the older person you are speaking with, refer them to appropriate support and provide them with Stop Elder Abuse campaign wallet card.
You can also call the South Australian Elder Abuse Prevention Phone Line on 1800 372 310, Monday to Friday 9.00am - 5.00pm. Trained staff will provide you with free, confidential, culturally sensitive advice, or you can leave a message and they will contact you.
Test your knowledge on dignity